Open-Air Eating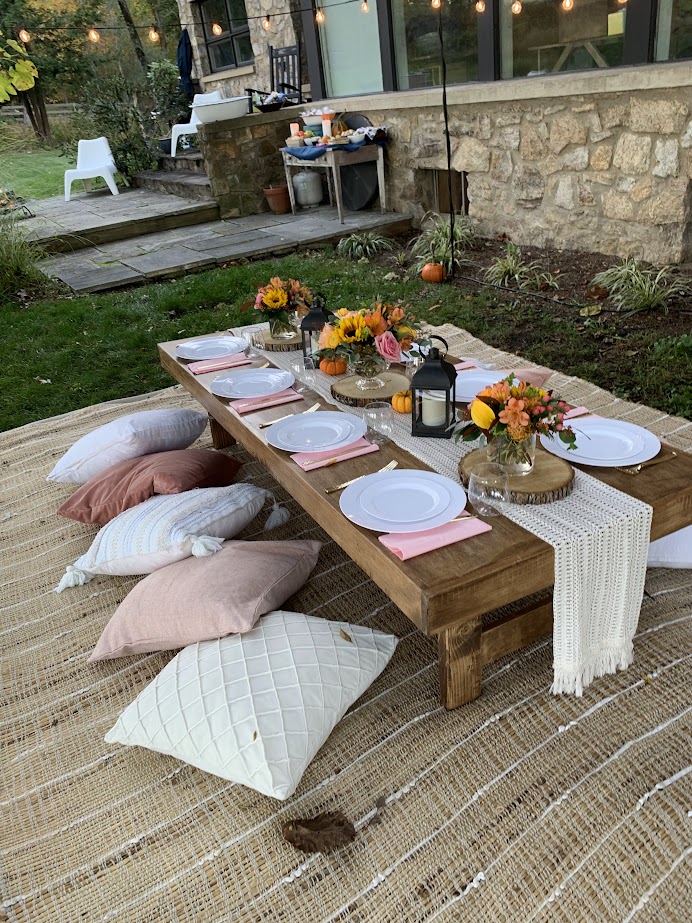 National Eat Outside Day is the last day of August this year. The history of people eating outside is fascinating, but you can use your own common sense to remember that our ancient ancestors always ate outdoors since we lived largely outdoors, so it's hardwired in us. 
In the Western world, eating outside began in medieval times with hunters fueling up outdoors before a hunt. 
Recent History 
Eating outside gained a renewed popularity during COVID-19, and the practice has lingered, with many eateries reconfiguring their layouts to accommodate. 
Bex has long offered outdoor seating, and Chef Becky now owns the grassy area between her cafe and the new art gallery. It's a nice space to dine outdoors, with a tributary of the Raritan River flowing nearby, vultures soaring overhead, and the hills and hollers of the Columbia Trail nearby. 
Some eateries have really leaned into the outdoor eating aspect, like the Alpine Inn in Nebraska, which gives leftover food to local raccoons from the nearby Ponca Hills. While outdoor-eating enthusiasts are used to the occasional interested squirrel or bird, a big ol' raccoon is another matter! 
Fall and Winter Eating 
What about when it's cold out? Restaurants have long employed heating lamps to make their diners comfortable. If you're drawn to water, the New Hope/Lambertville area is close by, with eateries right on the Delaware River. One of Chef Becky's favorite books is Blood, Bones, and Butter: the Inadvertent Education of a Reluctant Chef, written by a New Jersey-New York chef-writer from Lambertville. "[The author] Gabrielle Hamilton really captures the essence and fragility of being in the restaurant business," the Chef says. 
Outdoor Cooking in Far Hills 
Chef Becky recently put together an outdoor eating event for a family in Far Hills. We've written before about outdoor cooking. She utilized the flavors that smoking foods impart, with wood-fired pizza, succotash, and grilled shrimp and vegetables. Smoked foods are a whole category of their own; if you want to see the difference that smoke makes, try some regular paprika and then smoked paprika – you'll notice a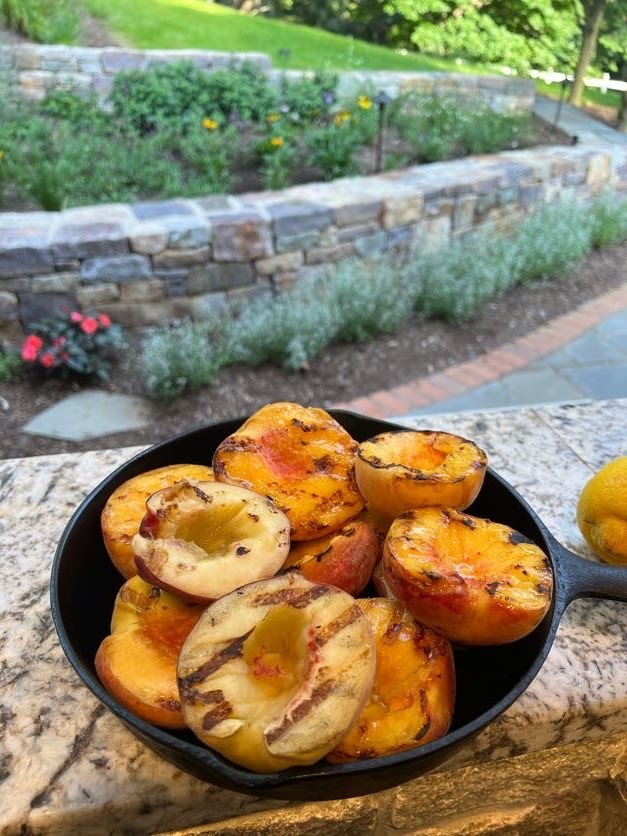 deeper complexity and character of the latter. 
Summer and Health
Summer abundance means a cornucopia of fruits and vegetables – it's a great time to eat a little healthier! Roadside stands abound in Hunterdon County, providing the opportunity to eat local and know where your food comes from precisely. Remember that a good restaurant will pay just as much attention to outdoor diners as indoor ones. If you're up for more adventurous eating outdoors – with wind, noise, and sun – then enjoy your food in the great outdoors!