Stier (Steer) Yourself To Bex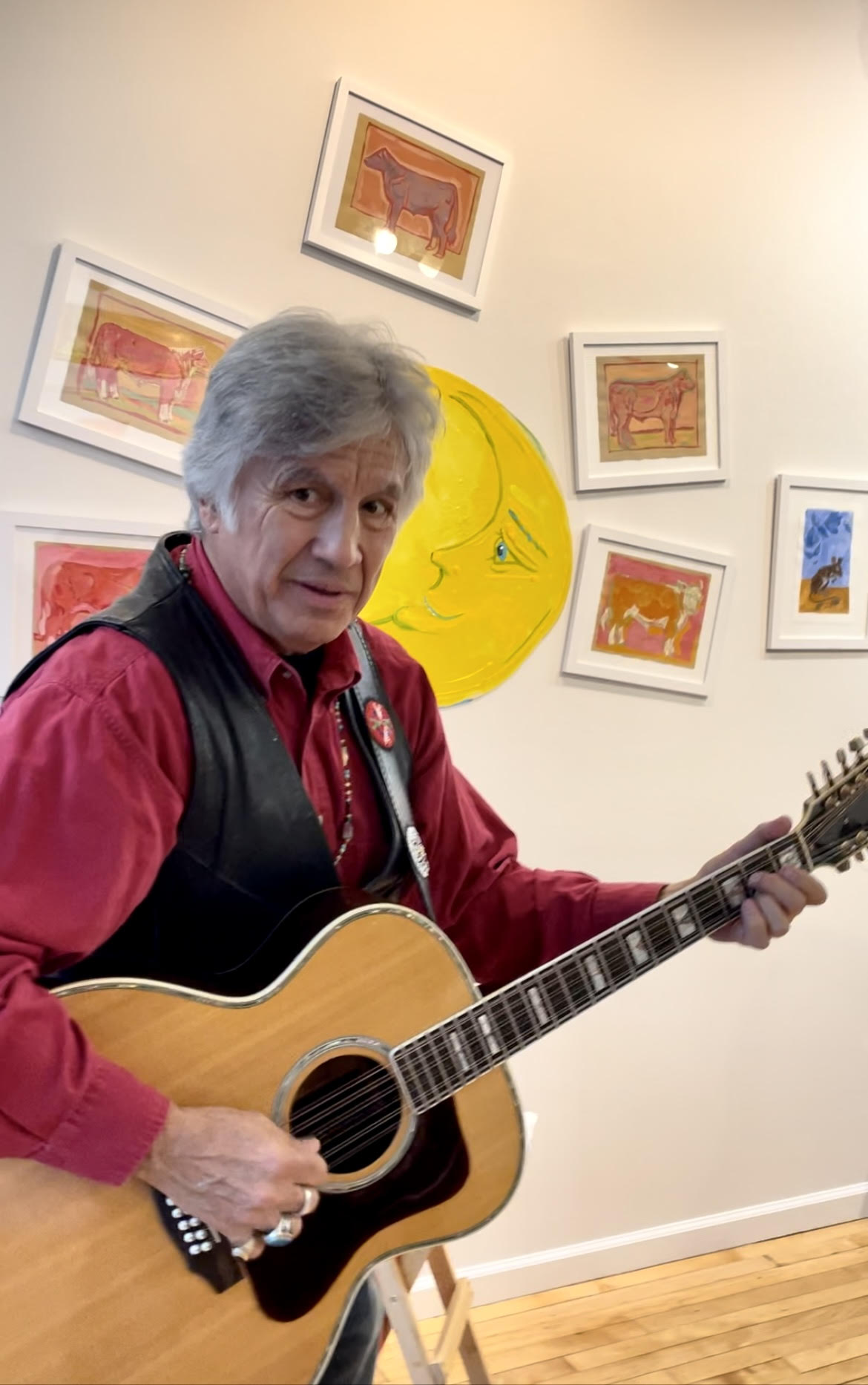 On the weekends of 10/21, 10/29 (Halloween weekend), and 11/5, local singer-songwriter Greg Stier will be performing at the Bex cafe. 
Greg is a singer and guitarist who plays folky, nostalgic, story-songs that he has been writing since 1969. In 2017, he released an album, The Catalogue Tapes, on 'Snu 2 U Records which literally cataloged all his songs. He had a lot since starting songwriting in 1969, so he recorded them in chronological order and sent them to the U.S. Copyright Office. When he put the songs on an album, he sequenced them alphabetically rather than chronologically, just to mix things up a bit. 
The Bex Cafe – open on weekends – is a wonderful, intimate European-style place with pastries in an antique display, overhead fans, a grab 'n' go area, and large windows looking out to Main Street, Califon. You can feel the history of Califon just by visiting the Bex cafe, and the use of older woods in historic buildings provides an especially rich sonic experience for listeners and musicians. 
Music at a cafe is an added bonus. Many eateries have satellite radio that plays cookie-cutter playlists, but live music is always an experience, whether you dig the music or not. There is something about live music – especially in an intimate environment – that tends to ground us in the moment and add value to whatever we're doing. You can come to the cafe, grab a beverage and pastry, and support the local music scene all at once. 
Greg will be performing gratis for your entertainment pleasure, but he'll have a tip jar, and they are appreciated. Stop in for some live music, community chatter, and of course, great food.