Eat Like A Chef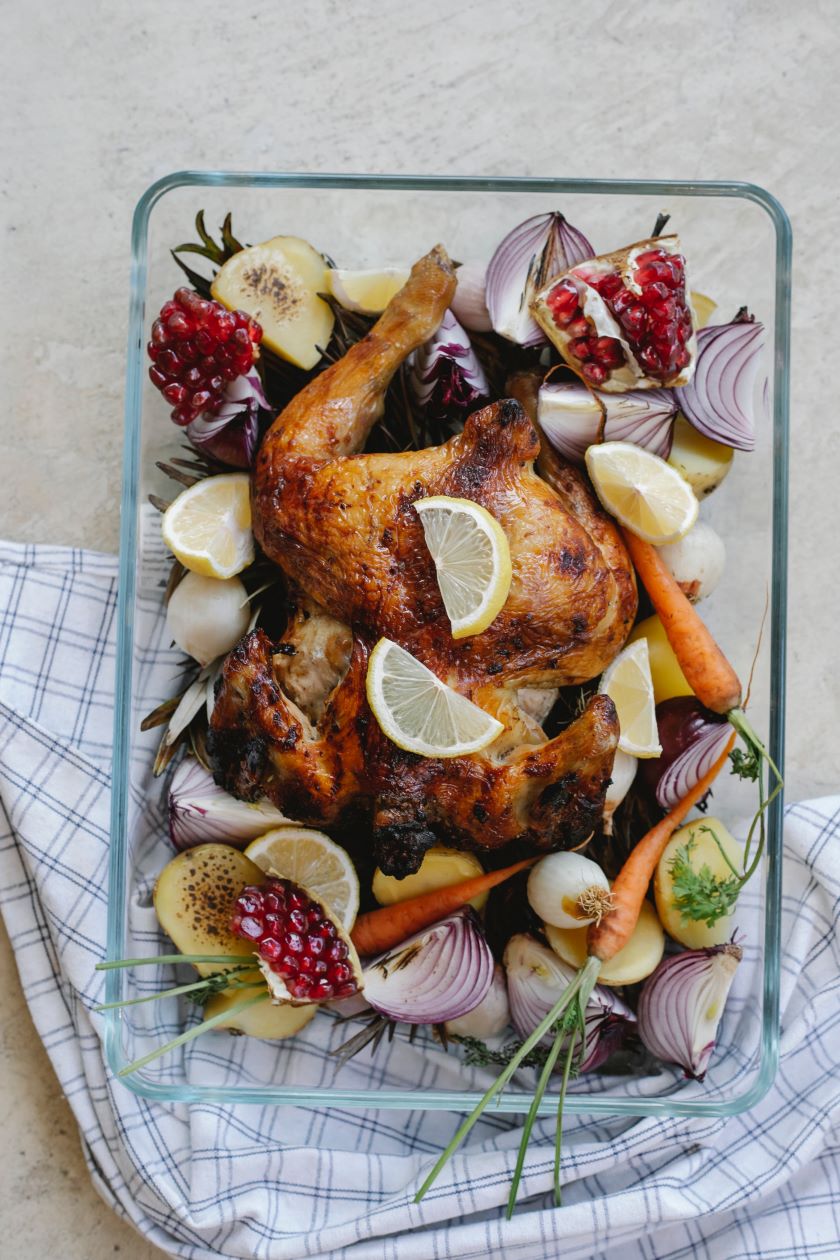 Chefs know that you can eat like a king (or queen) with a little meal planning and advanced prep. Did you know that you can easily enjoy numerous delicious meals from one? Not only are these recipe ideas great for your healthy and sustainable lifestyle, but they are also wonderful for stretching your weekly meal budget. It all starts out by roasting two chickens in your oven (we like to economize on cleaning and cooking by using two) and the rest is up to your creativity with these inspiring chef-inspired tips and tricks. 
Mashed Appeal 
Roast two chickens then remove the breast, leg, and thighs. Family members can choose their favorite part of the chicken for dinner. This first meal is the delicious roast chicken served with a potato and veggie side. Our go-to first choice of sides will always be mashed potatoes. We love mashed potatoes with roast chicken for their creaminess and comfort and their universal appeal. Elevate the mashed potatoes with homemade gravy using the roasted pan drippings to make gravy. 
Make your own gravy – while warm, add a bit of stock to the juices and bits left over in the cooking pan. Whisk to combine the drippings with the stock. Add a bit of flour and continue whisking while cooking on low until the gravy thickens and changes to a lighter color. Add your desired seasonings salt, pepper, and fresh or dried herbs and you are good to go. 
Experiment with Local
Choose your favorite veggie, or opt for trying a new one that's in season, to accompany the roasted chicken and make it a complete meal. Experiment with local asparagus which is so tender and light and so easy to cook in a variety of ways. Try roasting asparagus on a sheet pan with olive oil then top with shaved parmesan once removed from the oven. Another easy veggie side suggestion at this time of year is fresh peas with butter & mint, roasted kale, or greens with garlic and shallots. 
Plan Your Second Meal 
Once you have enjoyed the first meal plan for your next one by segmenting the chicken into parts (breast, leg, and thigh) and reinventing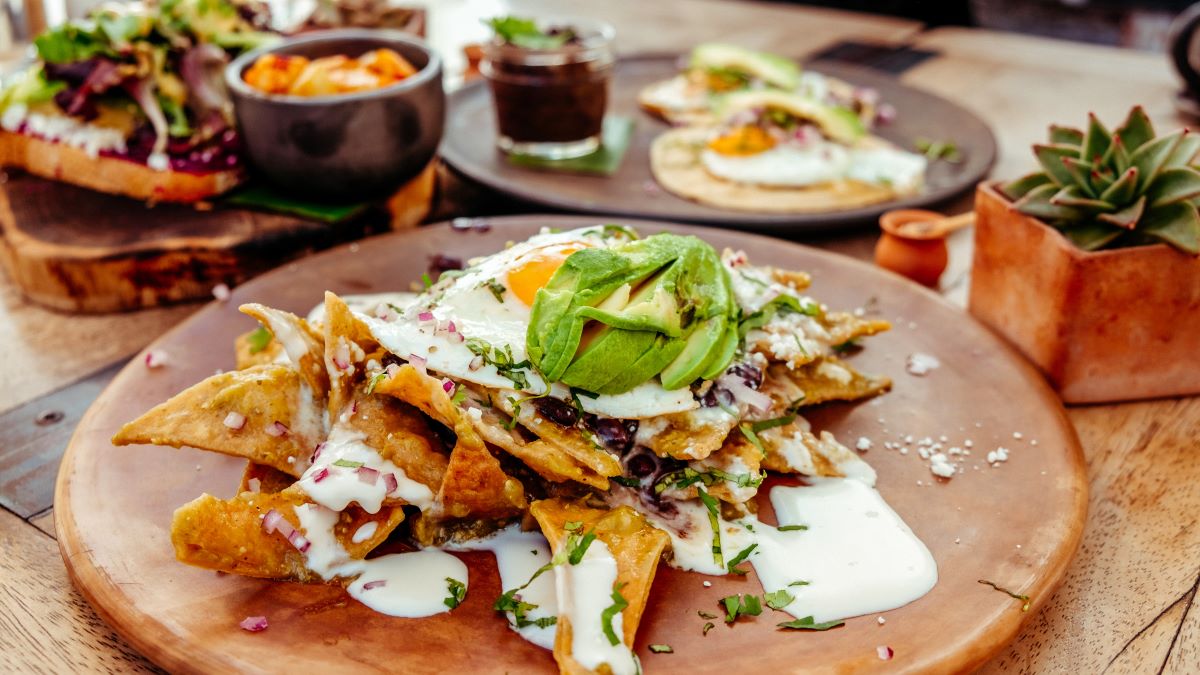 the leftovers. The breast is a lean protein that is a great addition to chicken caesar salad, stir-fries, or fried rice later in the week. Already-cooked chicken breast makes preparing Shawarma Pita Wraps a breeze. Matchstick radishes, cucumbers, and red onion, and layer cooked chicken and veggies in a pita bread wrap. Serve with a creamy yogurt dressing. 
The leftover chicken breast can be used in a variety of ways including chicken tacos, nachos, or quesadillas, or opt for making a breakfast not to be forgotten called chilaquiles. Chilaquiles is a traditional Mexican early meal consisting of leftover meat and tortillas with the addition of eggs and chilies, and there is an inspiring recipe from Diana Kennedy. Learn more about her on our previous blog. Find her recipe here. The chicken breast meat can be added to the top of a pizza (frozen works too) with buffalo seasoning to add more protein and zhuzh (make it more lively) up the meal.
The dark meat from the legs and thighs makes a great addition to a Thai Coconut Curry Soup, as the darker meat provides a glistening touch of flavor and fat to the soup. Dark meat is also a great way to make a quick chili using canned beans to save even more time and get dinner on the table in a flash. Dark meat makes a great addition to pot pies or casseroles including Cottage or Shepherd's Pie made using the already-cooked meat combined with vegetables to make the underlayer of the dish. Mound mashed potatoes on top and warm in the oven for a faster version of this traditional dish. Bex makes a popular jerk chicken from the thigh meat seasoned with molasses, allspice, and a mix of hot peppers for a truly flavorful dish. 
Healthy Broth 
Don't discard the bones as we further optimize these two chickens. Next is the homemade broth. To make the broth start by adding the bones to a large pot of cold water with celery, carrots, parsley, onion, garlic, and sea salt. Cover and simmer for 4 hours on low. Strain and place in glass jars to keep in your fridge or transfer to freezable bags. Cooking the bones and using the stock is a great way of adding healthy fats back into food and is exceptional for bone and joint health. This homemade chicken stock is used as a base for sauces including our Chicken Picards. One of our favorite chicken dishes, Chicken Picards, starts with pounded thin chicken breasts that are sauteed in a pan with shallots, garlic, tarragon, and citrus peel. Stock is added and a faux roux is made and then homemade broth and butter are combined to make a delicious sauce. 
Broth has many uses besides making sauces: it adds flavor and moisture to recipes and is a great base for all kinds of soup including homemade chicken soup which we make from the stock. Combine the stock and leftover chicken to make a homemade chicken soup using the basic trinity of ingredients for vegetable textures (celery, onion, carrots). Ladle your hot soup into a bowl of noodles or rice and serve. We also use homemade chicken stock to reduce the amount of milk when making mac and cheese at home. The chicken stock imparts creaminess while reducing the amount of milk and cheese needed in the recipe resulting in a lighter and more healthful dish. 
Try these helpful tips from your friends at Bex Kitchen to eat like a king at home! Call or email us in a pinch to help cater your next event, we look forward to hearing from you and will always treat you like royalty.