Flavor Influencers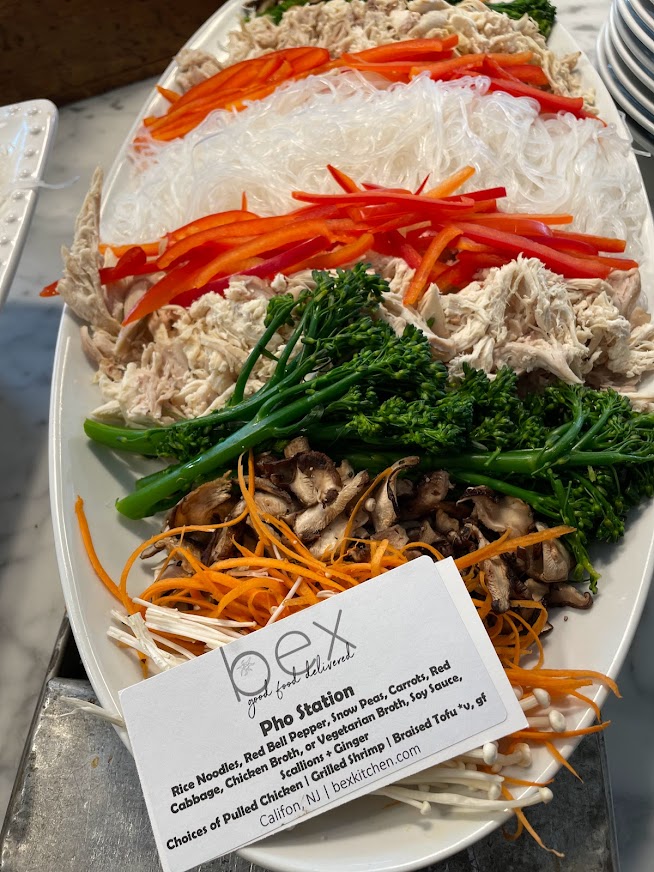 Even though Bex Kitchen is located in woodsy western New Jersey not far from the Pennsylvania border, Chef Becky brings international culinary influences to her cooking. 
Educated at Parsons School of Design in Manhattan, Chef Becky grew up in rural New Jersey but was exposed to the city's global ambience and composition. Returning to Hunterdon County to pursue her culinary craft and raise a family, she continued to be influenced by international palettes and dishes. One of the most involved is the Pho Station, based on the traditional Vietnamese French-influenced soup. 
Pronounced "fuh," (as in fudge), this soup is a broth that the eater customizes with a dizzying array of noodles and healthy additions. Jalapenos add a spicy kick, but the dish can be taken in a swicy (sweet and spicy) direction with the addition of sweet chili paste. For the intrepid diner, cubes of beef blood are sometimes added, but Chef Becky sticks to the traditional ingredients: rice noodles, lime wedges, onion, bean sprouts, cilantro, sliced carrot, and more. The Chef does offer the pungently tasty, traditional fish sauce, but serves it on the side as optional. 
Another global influence is Chef Becky's popular Swedish Meatballs. While meatballs share much in common with Italian and other cuisines, there is a specific way to make meatballs in the Swedish tradition, with its combination of a creamy brown sauce and the tart uniqueness of lingonberry. Chef's Swedish Meatballs are a perennial favorite of her clients. 
The Five Spice Duck Taco is another dish that reflects not just one but multiple cultures, as duck is found more in Asian cuisine, and Five Spice is the ultimate traditional Chinese seasoning (a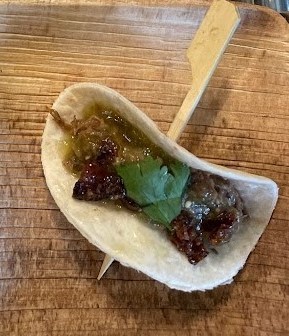 blend of star anise, cloves, cinnamon, pepper, and fennel). Duck is naturally fatty and rich while not being too gamey. The taco element is, of course, from Latino cuisine. Fusion cuisine often takes the best of many worlds by creating something new and beyond borders. 
France provides inspiration for Chef Becky's Ratatouille, which she prepares in the traditional style. Popularized by the well-known Pixar film about a rodent with synesthesia who is naturally gifted at cooking, this French dish that originated in southern France is actually a rural dish, a vegetable-based stew, even though it is depicted in the film as a fancy, small mound of sliced vegetables with a sauce. Chef Becky serves her Ratatouille over crispy polenta, again infusing multiple cultures in one dish. Just like the discriminating food critic in the animated film whose hard heart is melted by a nostalgic ratatouille, you'll find that Chef Becky's version is just as warming and delicious. 
Chef Becky is always on the lookout for new ingredients, worthwhile food trends, and global cuisine. She travels when possible sampling what others are cooking, be that one state over or on the other side of the world.