A Bex Halloween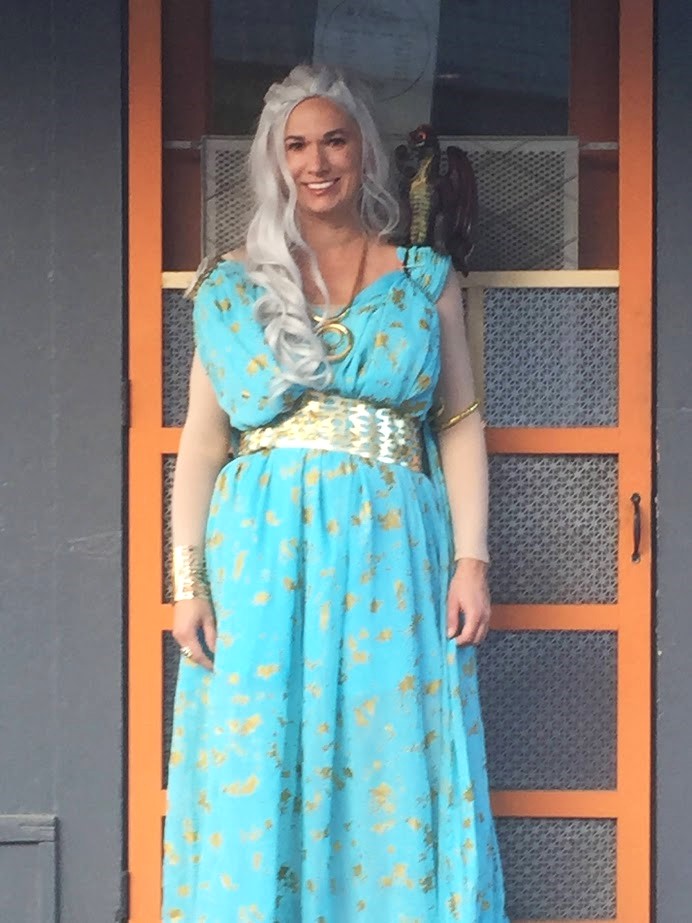 Chef Becky loves Halloween. 
"I love the beauty of Hunterdon County in the fall, with its gorgeous transitions from green to gold to burnt hues and oranges," she says. "Califon, the HQ of Bex, is a very traditional and family-friendly town, with white picket fences, lots of pet dogs, and a horde of children who hit the town on the 31st in search of sweets." The Chef loves to participate and has even gone to great lengths to make customized decorations and outfits for her friends and family. 
Getting Nutrients on a Sugar-Heavy Day 
Bex will be giving out goodies and warm comfort foods. "The moms and dads of the area have always appreciated Bex at Halloween because we have food, not just sugar or chocolate. The kids get so excited they don't always eat well, and you need to balance out satisfying a sweet tooth with getting protein and nutrients," she explains. 
Bex will be serving up nutritious food such as chili, mac & cheese, and a seasonal dessert, from 4 – 7 pm, which is the peak activity time of trick or treating. "I'm happy to give out treats and food," she notes, "I just ask that children try their best to remember to say 'trick or treat!'" At 7 p.m. the Califon Fire Department across from Bex will have a costume contest. 
November 1 
In addition to being National Sugar Hangover Day, November 1 marks the start of American Indian Heritage Month. 
As we've mentioned, Chef Becky is proud to have Blackfoot Cherokee heritage as well as German ancestry. We've written about American Indian food before, and it's interesting to note that the popular movie Prey – part of the Predator canon – came out on DVD with an option to watch the film in the Comanche language, as a Comanche tribe figures prominently in the story's plot. 
"The Lenape tribe are prominent in northern NJ, especially Bergen County, but I'm from Blackfoot Cherokee stock," the Chef says. "The Blackfoot were fishers and bison hunters from the great plains, and there was a diaspora east." 
From Halloween to American Indian Heritage Month and beyond, we at Bex wish you a happy autumn! Bex: where it's all about the bite.