Pedal-Powered Victuals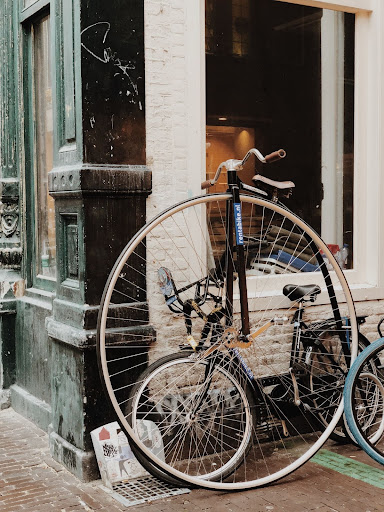 5/19/23 is Bike to Work Day. While work has changed significantly in the wake of covid, many workplaces are returning to an in-person model or hybrid work-at-home/at-the-office protocol. Cycling to/from work is a great way to energize for the day and unwind after a day's work. It's a super way to contribute to carbon reduction on an individual level. Most people the world over have learned to ride a bike as a coming-of-age experience that teaches a lesson in discovery, self-reliance, and getting back up if and when you fall down. 
Bike Background 
The invention of the bicycle ranks up there as one of the top five inventions, ever. Combining the wheel with good ol' fashioned leg power, the bicycle revolutionized the connection of people, the delivery of goods, how infrastructure was laid out, the movement of information, and more. While the bicycle is a key component of many cultures, from the Netherlands to Asian countries to city bike messengers and deliverers, the car has reigned king in America. Thankfully, the bicycle is too amazing to replace, and a healthy population of cyclists exists. 
The Bicycle as Civilization
Biking to work is a great way to warm up both brain and body, think things through in your head, check out what's going on in the outside world, get exercise for energy, and reduce carbon. New Jersey has long been known for an aggressive car culture, so fortunately the state instituted bright signs at crosswalks reminding drivers of pedestrian and cyclist-crossing right of way. Cyclists meet drivers halfway by wearing bright clothing themselves and using lights and bells. A recent law in Hunterdon County expanded the distance cars must keep from cyclists on public roads. The Netherlands uses the concept of woonerf, used in city planning, in which cyclists, motorists, pedestrians, the disabled, et al, are all considered as much in planning rather than only the car dictating the law of the landscape. The Dutch differentiate between a wielrenner (sporty cyclist) versus a fietser (someone on a bike), just like here in Hunterdon County or anywhere.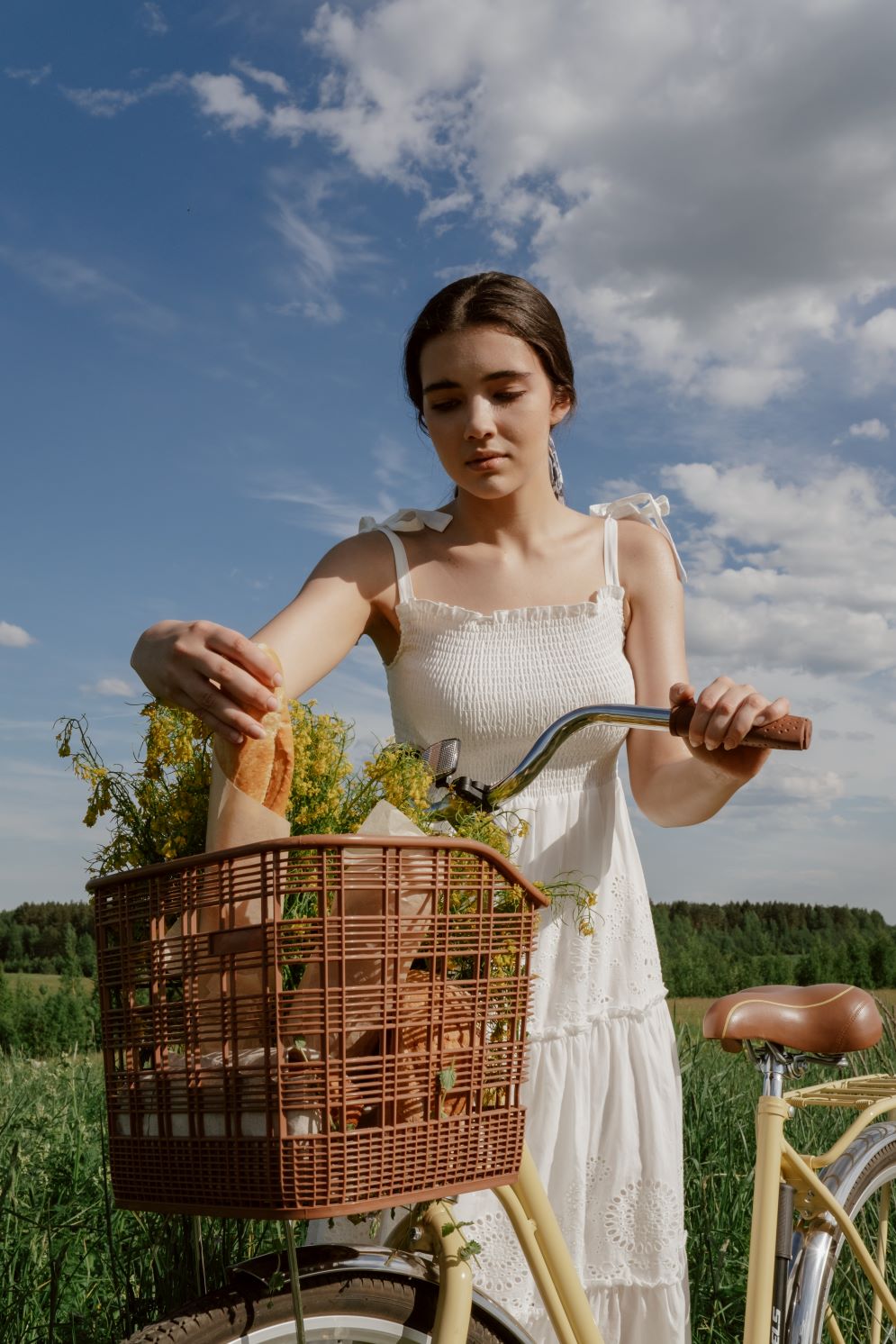 Hacking the Bicycle
A young man, William Kamkwamba, in the African country of Malawi – where only 2% enjoy electricity and running water – used bicycle parts to construct a windmill to generate electricity. He had read about windmills and simply did it DIY-style, with much trial and error, thereby revolutionizing his small village. Another cyclist, a wielrenner, rode amazingly the length of the continent from Cairo to Cape Town. Like motorcyclists, walkers, runners, and explorers, the world is a very different experience outside of the hermetic confines of a sealed vehicle. Author/filmmaker Werner Herzog calls walking "virtuous," and he should know, having once walked from Germany to Paris, France – in winter. Another author, Aaron Cometbus, rode across the Netherlands on a bike with a basket on the front where he kept fresh local bread and peanut butter for a mid-ride snack. He described it as a highlight of his adventurous existence. 
Tandem Riders
Tandem riders ride together to keep the heavier-framed tandem bicycle upright and move about. If it's a male and female rider, the male traditionally rides in front, controlling steering, but the aft rider is just as important: as any tandem cyclist will tell you, to go up hills! Tandem cyclists either crash together (hopefully not!) or make it work via two-person teamwork, so it's a great exercise in communication, synchronization, and shared experience. Tandem riders in New Jersey often have colorful and clever team names, such as the DOGS (Doubles of the Garden State). Further, bicycles, like many vehicles and just about everything, have become computers-on-wheels featuring GPS, cameras, body monitors, and power assist. 
A Cyclist-Friendly Eatery
Here at Bex Kitchen, we are cyclist-friendly. That means a number of things: Chef Becky has long put out water for cyclists; we have a small retail shop offering electrolyte-heavy products like drinks, fruit, salty chips, and Liquid I.V.; there's a bike rack out front; Bex is steps away from the Columbia Trail; and – perhaps most importantly – Bex has always let cyclists use the restroom, no questions asked. We offer carbs for sustained energy and protein for muscle repair, and some of the strongest canned coffee you'll ever experience, nice and cold. One of the gnomes on the Columbia Trail whispered a rumor that Bex is working on getting a toolset, too. 
So scrape the rust off that ol' Schwinn and grease up the chain and get those legs pumping! The world awaits, and Bex is here to nourish your journey and provide respite.