Block Rockin' Beats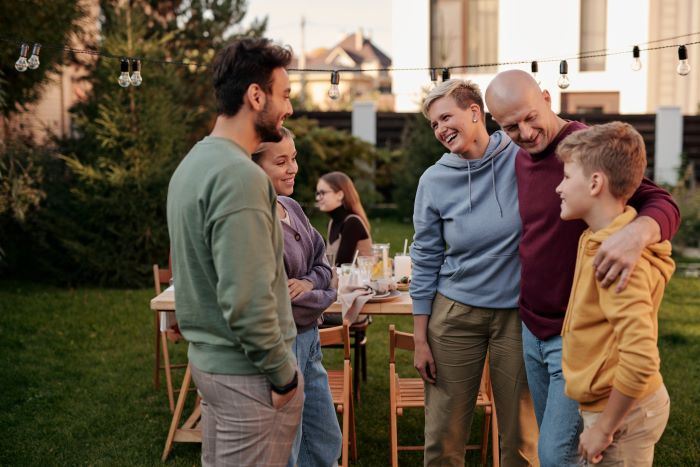 Summer is, for many in the northeast, synonymous with the block party. While the tradition has changed over the years, it's rooted in proud Northeast culture. It celebrates community. It disrupts traffic flow in a good way. It provides a space for family, connection, food, patriotism, communication, and fun. Let's take a look at the block party's origins and see what Chef Becky has planned for the dog days of summer! 
The Block Party Background
The block party is a positive memory of many a child from the northeast. The block party is universal, but in the US they originated from World War 1, when communities who sent soldiers to the war celebrated patriotism and appreciation for local values. Interestingly, the block party was often a technically-illegal event done without overlord approval or permits, but the local police knew it was a beneficial event, so turned a blind eye. If you travel around the US you will find some communities practicing a form of the block party, but others do not have it in their fabric. More famously, French-American filmmaker Michel Gondry made the documentary Dave Chappelle's Block Party, showing the block party tradition in Black communities. The Tour de France currently going on with both male and female riders is a kind of countrywide block party, with streets designated for the race and people cheering on their beloved racer. 
Jello and Jell-O 
Block parties are literal: they usually involve closing off car traffic to a particular block or area that is turned into a party zone. While this can be an irritation from a driver's perspective, it's nice to get a break from automobiles once in a while, evoking a quieter, slower time in history. It also gets people out of their houses and connecting with neighbors, which combats what Jello Biafra, a musician, record label owner, and spoken word performer, called "cocooning" – sealing oneself in the little world of their home without much actual interaction with a bigger picture. (While sometimes necessary, cocooning is generally a negative thing.) Similar to National Night Out, the block party allows people to trade notes about the world in a face-to-face setting. This may seem old-fashioned or blasé, but keep in mind that this is how people interfaced for hundreds of thousands of years before technology radically changed culture. 
Chef Becky on Community
Building and maintaining a community is huge for Chef Becky. Raised by bumbling teen parents herself, she found that it was community members who really helped her thrive in life: soccer coaches, caring teachers, and people who encouraged Chef's interest in art. In the 1970s and 80s, a thriving middle class provided an opportunity for neighbors to borrow a cup of sugar or missing ingredient, which bonded people. Free-range children would bounce around from house to house on the block. 
Bex's Background: from Cooking at Home to Brick & Mortar 
Were it not for the community, Chef Becky speculates she'd not be the person she is today. "Sometimes we need other people to believe in us because we doubt ourselves," she muses. "But then we realize that what others see in us is truly there, and we grow and excel. The block party does that on a community-wide level. So I try to give back in terms of creating community, thus cooking for people and opening Bex," she explains. "The African proverb that it takes a community to raise a child is 100% true," she notes. "Small towns are great places to build community, and New Jersey has always been a family-oriented place. We have a reputation for surliness, but underneath it is a belief in warmth and connectivity with others, tradition, and family." 
Building Community in Hunterdon County, One Scone at a Time 
"I've had customers come into the cafe after closing time but I feed them," the Chef recounts. "Because it's all a process of giving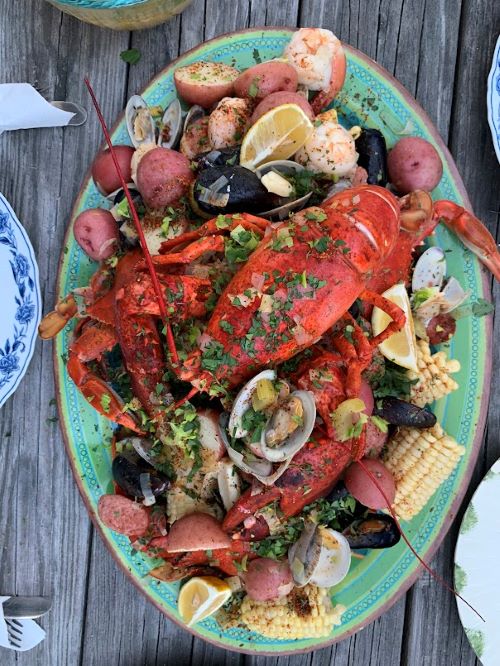 back. Bex is partnered with people making a difference out there: Born to Run Farm, Lavender Fig, Bird Haven Farm, Raritan Headwaters Association, and the list goes on. It's not about name-dropping, but trying to stay connected in a world that is both wired and somehow disconnected. When you're eating food with someone you're in the present moment and being a part of humanity. You realize people have more in common than what divides us. One of my favorite films is Wall-E, and I love how he charges up in the sun. Social events are like that – stressful in a good way – and then you need alone time once in a while, to charge up in a different way."   
Block Party Clambake Dog Days of Summer Spectacular 
Stay tuned to Bex for an end-of-summer party Chef Becky has concocted. "I love the clambake tradition in New England and the southern shrimp boil," the Chef reveals. "Putting ingredients together like that allows flavors to marry, and it's a rather low-stress way to cook. It gets us back to our roots in cooking the day's catch over fire. Put all the ingredients together, fire it up, and dump it out when ready. You have to put some work into cracking open seafood, but it's more than worth it." The Chef has envisioned a community-building event to refuel us after the draining hot summer days. Stay connected with us on social media for details.