Vegan or Fun Salads?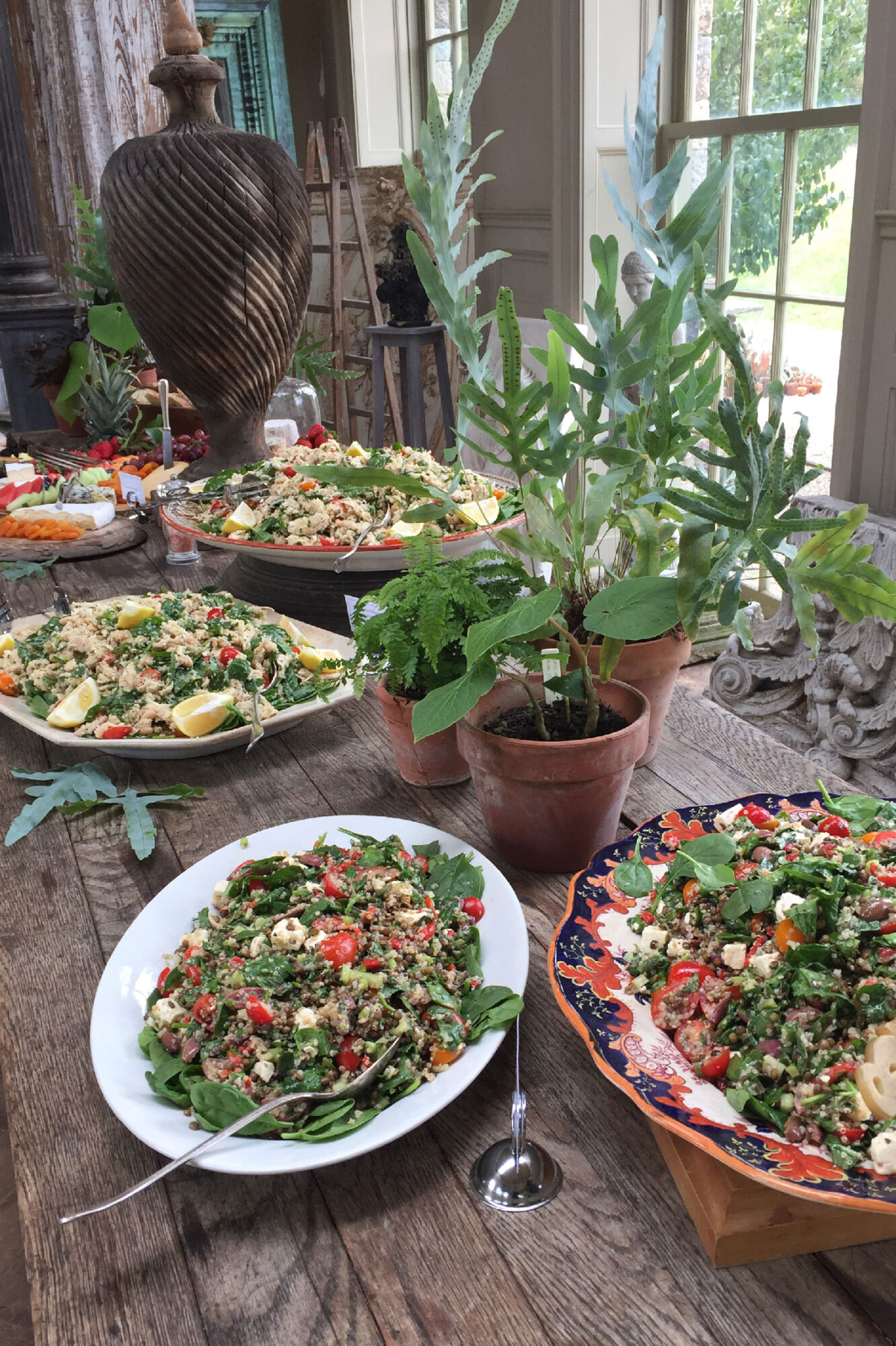 The early origins of Bex Kitchen produced vegan colorful salads which grew in popularity since their inception over ten years ago. Some of Bex's first catering jobs referred to these vegan salads as the "fun salads" due to their vibrant and festive appearance as seen in the display cases at the Bex café.  Chef Becky did not market these salads as vegan early on, as this type of food was not readily sought after and oftentimes misunderstood. In fact, the majority of the clients didn't select these due to being plant-based, rather, they relied on the fact that they were delicious and wholesome and so satisfying to all their senses. With the increase in health consciousness, these salads have become even more popular and will remain part of our repertoire to aid those reaching their healthy lifestyle goals. 
The Bex vegan salads started out with four varieties growing to offer variations for each of the seasons.  They all feature the common denominator of "grains" vs. "greens" with their basis emanating from grains, lentils, beans, or rice. Growing from a demand during the fall season, the popular Autumn Quinoa Salad was invented along with Roasted Pumpkin and Kale Salad ,with Lentils, and Wild Rice, and Butternut Squash Salad.
Our most popular vegan salad is the Mediterranean Quinoa Salad which features quinoa with tomatoes, roasted red peppers, herbs and a lemon vinaigrette. This salad is versatile and used throughout the seasons transforming to the autumn quinoa salad when needed.  These grain salads sparked Chef Becky's innovation toward the creation of a "no-grain" salad, which features roasted cauliflower with chickpeas, increasing healthy food options to those with other dietary requirements. 
These salads were a result of Chef Becky's self-taught exploration into macrobiotic foods over thirty years ago, in an effort to help her mom who was diagnosed with breast cancer.  Now she has expanded her salad offerings to include these favorite vegan bases along with the flexibility of adding meat, tofu, fish or chicken, expanding variety while providing healthy, flavorful food to all dietary preferences. Stay tuned for more information about Anti-Inflammatory Diets coming soon.