Nourishing the Body and Mind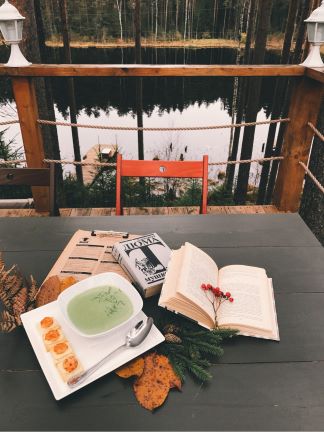 Theodor Geisel, the children's book author better known by his nom de plume Dr. Seuss, would turn 119 on March 2, 2023. His birthday coincides with Read Across America Week, which runs from the tail end of February until March 7th. You may have noticed that Chef Becky of Bex Kitchen is a Geisel – they are in fact cousins. What has Chef Becky been reading? "Gabriella Hamilton is one of my favorites," the Chef says. "Blood, Bones and Butter is a classic, and has special resonance since Gabriella is close by in Lambertville, NJ. She is such a good writer and such a good cook. Her article in the [New York] Times about making the difficult decision to close her restaurant due to the pandemic was heartbreaking and astute." 
Reading and Cooking
Carol, a Bex employee of more than a decade and baking specialist, recommends So Cold the River by Michael Koryta and Fairy Tale by Stephen King. She is also a fan of John Grisham. Restaurant work is often arhythmic and intense, so reading is a good, clean, wind-down activity. 
Sara Bir, chef, pawpaw expert, and cookbook author of The Fruit Forager's Companion, feels that the chef memoir is a little played out, but agrees about Gabrielle Hamilton, and has been following the writing of Sandor Katz, a fermentation specialist who believes that fermented foods helped his struggle with AIDS. Sara has always seen the link between good books, good food, and good health. "You nourish your brain with good books and your body with good food," she says.  And as versed as she is in keeping abreast of trends in the culinary world and books by and about celebrity chefs, she finds the crossover between literature and food often is best when it flies under the radar. "Get in the Van, a memoir about punk band Black Flag's early days touring, is fascinating," she says. "They were living on $5 a day and eating people's leftovers at restaurants. Yet you wouldn't know this by frontman Henry Rollins' muscular appearance and swagger, and the band's confrontational energy. They were eating scraps, and literally scrappy." 
Back to the Land?
The more one reads, the larger one's world grows. Instead of doom-scrolling, possible solutions abound, with a little focused research and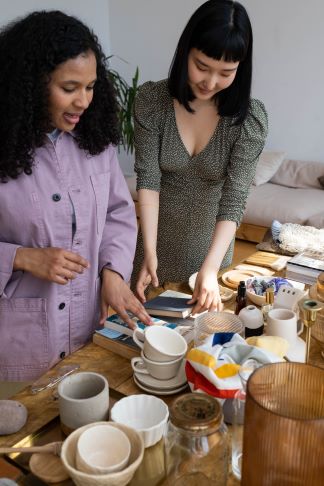 experimentation. It often involves a DIY ethic – do it yourself – and to do things yourself, from raising backyard egg-laying chickens to making your own kombucha, you need the knowledge of who has gone before on similar paths, at least to get started. Take Tennessee author William Gay's fiction novels and short stories, for instance, about rural life. They often contain darkly humorous stories about ornery swine, splo whiskey, and hunting for wild ginseng. Fictional characters have to eat, after all. 
Nourishing the Mind
The theme connecting all of this is to regain our sense of history – in a world governed by Big Tech, global uncertainty, and rapid change, the past may hold the key to the future. And the past is contained in books, and physical books won't be taken offline suddenly, subjected to robotic inhumaness, or go dark during power outages. Your intellect needs nourishment as well. 
Let us know what you're reading, cooking, growing, and eating!