Something Old, Something New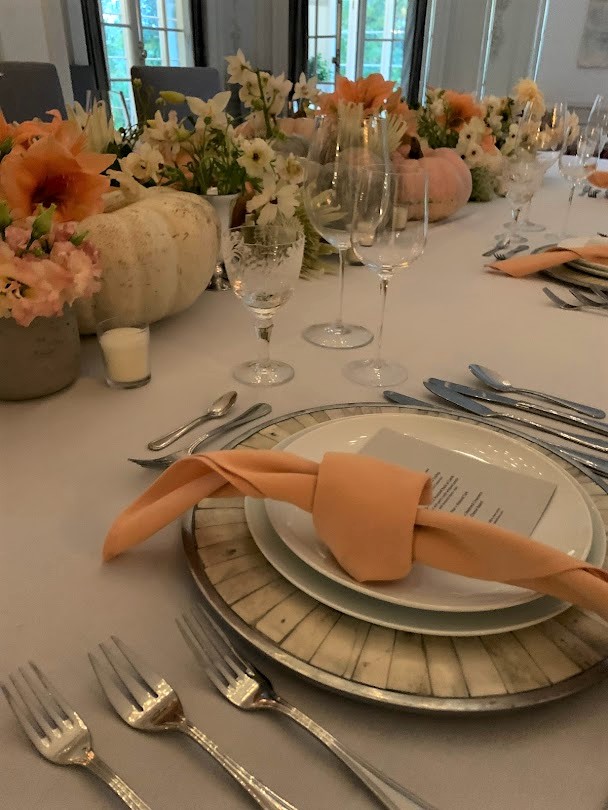 Turn up the charm at your Thanksgiving table with inspiration from Chris Callahan, Chef Becky's Executive Assistant, at Bex Kitchen. Chris Callahan offers his expertise, as an artist, designer, and consummate entertainer, for setting the perfect tablescape this holiday season. Chris grew up influenced by classic Southern elegance from the gentry, the elegant Deep South, and incorporates that graciousness into his entertaining. Chris recommends adding color, texture, and layering to create an elegant casual-chic setting that makes each guest feel welcomed and cared for. 
He typically uses the warm hues of a natural wood table as the backdrop for the perfect foundation then overlays a festive runner down the center.  Other times he will begin with a fresh table linen to set the stage for his canvas. No holiday table is complete without a floral centerpiece, and Chris prefers to curate his own, using seasonal florals mixed with foraged natural elements for the fall connection. His floral designs create a physical and visual balance for the table along with a focal point. Chargers or service plates add an elegant touch to any table setting and also protect the table from heat and condensation. Chargers in autumnal hues of gold, chocolate browns, and oranges provide the beautiful base for his mix-and-match approach to setting the table. The mixing of different elements adds contrast and depth to the overall look while creating a pleasing space to connect with friends and family over a very special meal.
Candles and napkins in contrasting, yet complimentary colors add to the overall mood and ambiance. Chris prefers a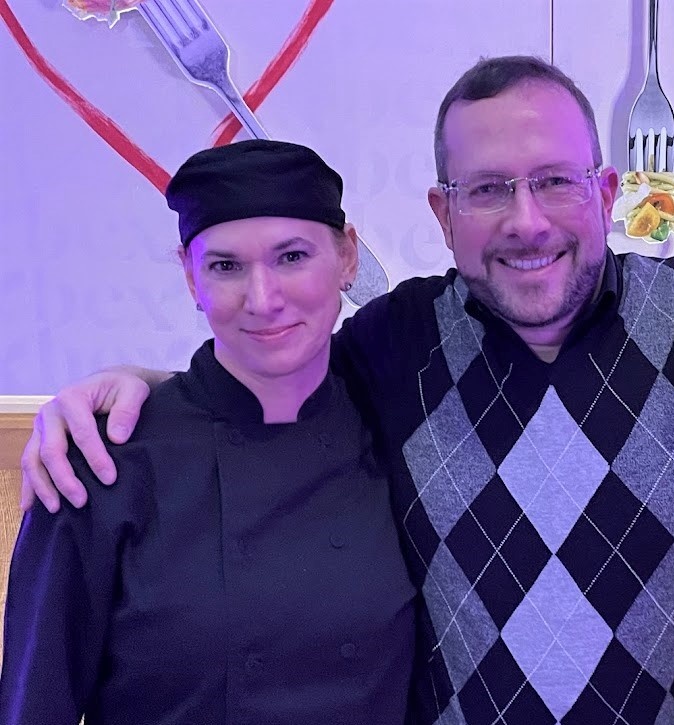 "something old and something new" styling using dinner and salad plates from his mother's Spode Thanksgiving collection and then adding varying colors and patterns of bread and butter plates from a different china collection. Thanksgiving Spode, a British fine china dating back to 1831, contains the perfect earthy browns and images of woodland animals tying the theme altogether. Chris incorporates another warm-hearted connection to the family by using his grandmother's sterling dinnerware and then further compliments the table design with fine crystal, water, and wine goblets making the autumn vibe complete.  The table would not be complete without setting out his family's art décor candelabra, a statement piece and part of his childhood memories. Chris' sense of tradition and appreciation of family gathering together has been passed down to him through the generations and is still honored today. You can find Chris collaborating with the Chef back at Bex Kitchen, offering his valuable insights and designer's eye to enhance your special occasion.
We hope you enjoy this wonderful time pausing and making connections around the dinner table this season.  We love hearing from you and encourage you to share your holiday photos or stories with us by tagging us on social media. Best wishes for a very Happy Thanksgiving from all of us to you. Bon Appetit!