Sustainability Through the Seasons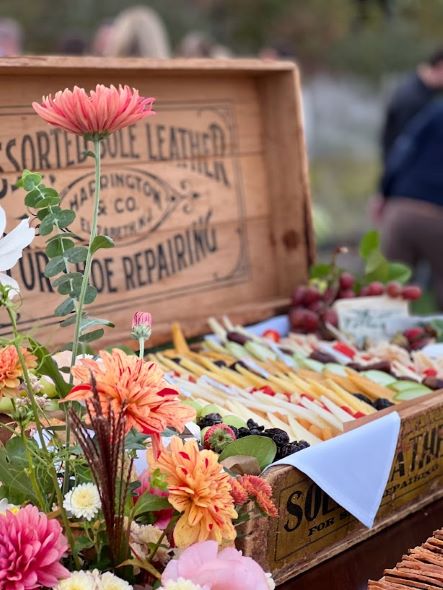 Bex partnered with TJ McGrath Design to construct an amazing dinner for a special birthday party at a local home. The family chose Bex to cater this milestone event due to their specialization in vegan diets, whole food approach to menu building, and sustainability practices.  The party was planned to provide delectable food for a garden gathering which included Ratatouille over Polenta, Cheese & Nut Cheese Boards, Nashville Cauliflower Bites, and Roasted Pumpkin Arancini. The festive food was not the only banquet, as the beautiful floral arrangements, provided by TJ McGrath Design,  filled the table with seasonal colors and textures, creating a feast for the eyes.
Bex chose TJ to provide the florals for their sustainable approach to floral design which matches Bex's approach to sustainability and living simply. TJ's sustainability extends not just to the florals themselves, but also the packaging and curating of his materials as well. TJ refrains from using single-use plastics, and floral foam, and avoids chemically-altered botanicals. TJ McGrath, just like Bex, is a socially responsible company centered on improving the environmental sustainability of its operations. TJ feels that "Floristry is an industry with a huge impact on our planet"… and believes  "floristry is probably the one global industry that could most easily address its environmental impact by taking steps to compost the core of our business, flowers. Flowers free of chemicals could easily be composted and should be composted. It is the natural regenerative feature of this craft."
TJ and Bex both consider the impacts they have on the environment and do their part in their daily operations with an eco-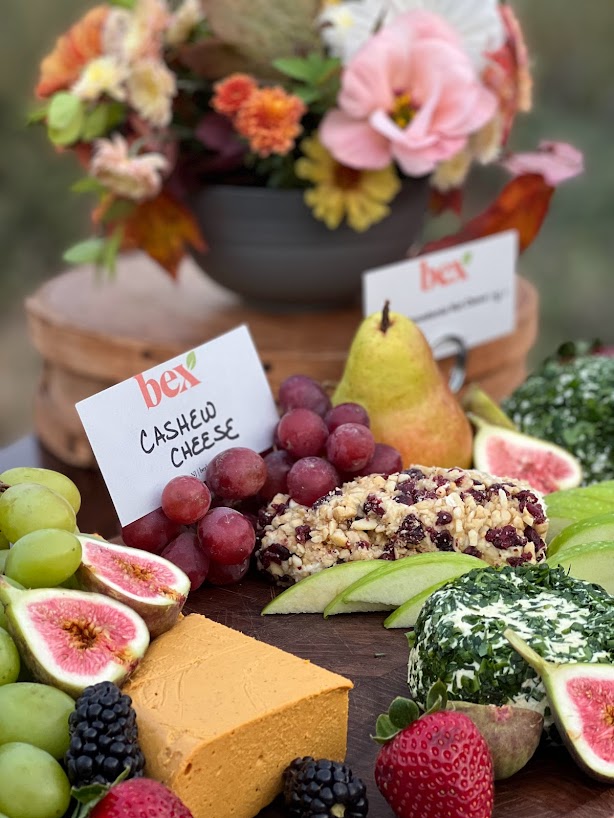 friendly business model exhibited through locally sourcing , knowing their farmers & suppliers, and consciously making conservationist choices in their trades. Another key factor to their ecological living principles is keeping in harmony with the seasons. TJ utilizes this seasonality approach and states, "The flower choices in my designs are always seasonal, so like <this> event, the designs represent what is happening in our environment at that time. I stress to each client that I design an event with a color palette in mind, but I can't ever guarantee that or specific varieties; in the end, it's all about what is available".  Bex's use of seasonal and local foods has the same mindset. Bex's menu is built around what is fresh and available at specific times of the year, and may have menu substitutions in order to stay true to these sustainability through the season guiding principles.
Bex and TJ support a local-centric lifestyle that provides many benefits to clients and their neighboring community, including access to fresher, more nutritious food (and flowers), reducing carbon emissions, and bolstering the local economy.  Read more about the sustainability aspect of eating in season and their positive impacts on our blog, "healthy through the seasons"